Nobody should waste a chance to see Thessaloniki.
Officially, we had waved goodbye to the Balkan Ride 2018, with a fantastic last day, which continued late into the night. Some teams braved hangovers to head home, or to further adventures, while others took the chance to explore the city a little. Still, there was a lot left to see and do (and eat!), and luckily we were treated to perfect weather. Unsurprisingly, we found a lot to love about Thessaloniki.
Grand Designs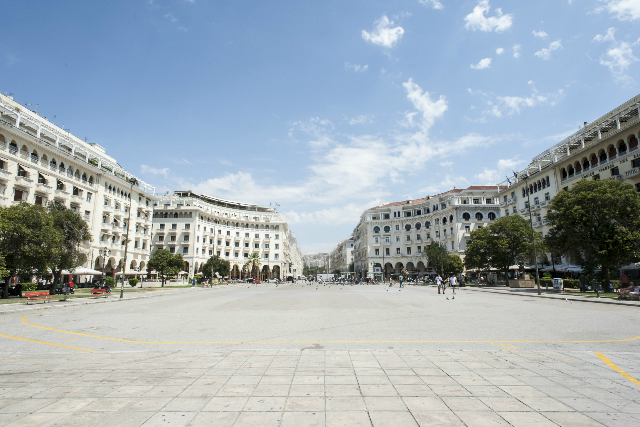 After the great fire of Thessalonki, almost exactly a century before a visit, Thessaloniki was rebuilt in modern European style, with Ancient Greek influences. The grand avenues and spacious public squares designed at that time give a very different vibe to the Ottoman towns we had seen elsewhere on our adventure.
Mystery History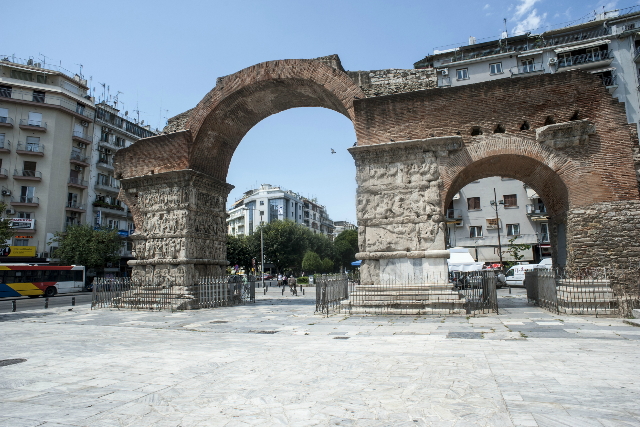 This is Greece, though, so the ancient past is never too far away. In Thessaloniki, you can be walking down a modern street and suddenly come across an imperial arch dating back thousands of years. Also, watch where you walk — you might disturb one of the many active archaeological digs ongoing in the middle of the city.
Cafe Culture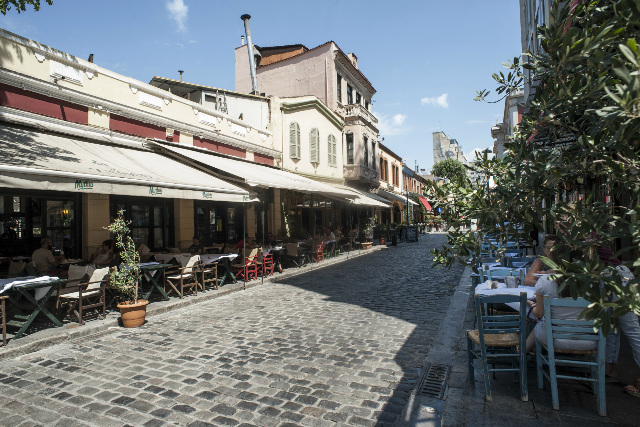 Thessaloniki is famous for is many bars and cafe and so, of course, we on the Great Balkan Ride we checked out our fair share… and were impressed. Maybe it was the sun, or more likely the ouzo, but Thessaloniki seems like one of the must vibrant cities in Europe.
The Aegean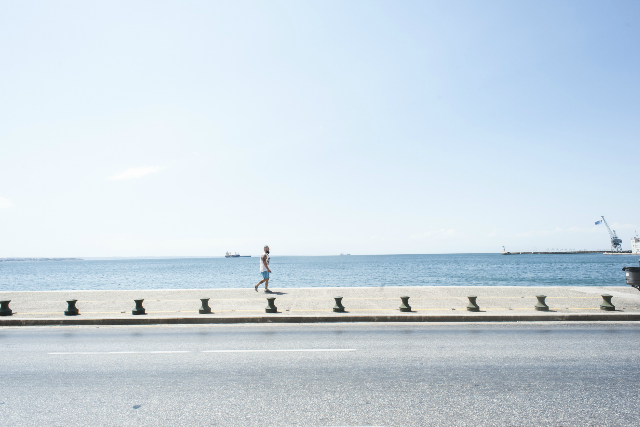 Previously we'd stayed on the shores of the Adriatic (and possibly the Ionian, we aren't certain where that begins…), but in Thessaloniki we we staring out across the Aegean. There's something about the clear blue water, matched by the clear blue sky, that made sipping our beers on the promenade that little bit more satisfying.
Sightseeing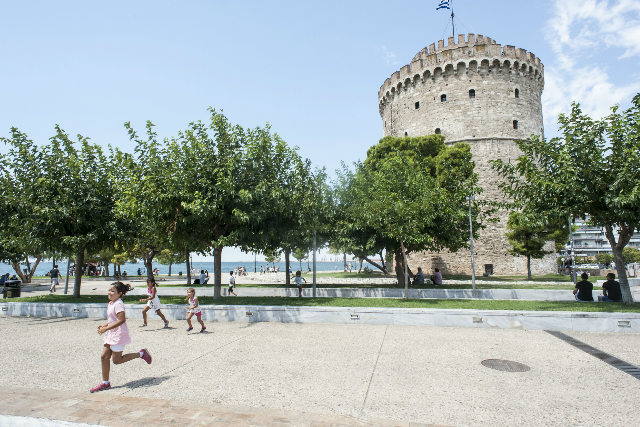 Thessaloniki is home to many  famous sights, but none moreso than the White Tower. The weather was too nice for museums, but strolling around in the sunshine, and spotting a 500 year-old Ottoman tower? That was the right level of educational exploration for us.
View from the Top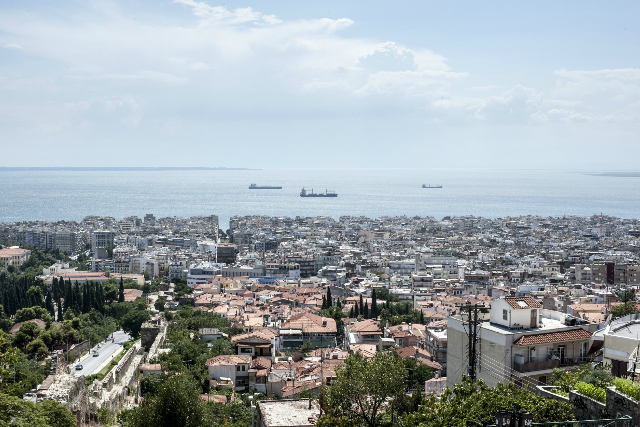 And finally, after many days of driving, five countries, and even more cities, it was time to leave the Great Balkan Ride 2017 behind. But luckily, before embarking on the journey home, there was fine to run up to Ano Poli (Upper Town), which is considered (rightly, it turns out) the best view in town.
Are you crazy enough to come along for the ride? Then join us on
one of our next adventures
. Get a team together and let's see you at the starting line! If you want to join us in spirit, like us on
Facebook
or follow us on
Twitter
and
Instagram
to keep up with our latest antics.