The Challenge
The Great Balkan Ride explores the hinterland of southeastern Europe experiencing the haunting history of Sarajevo, traveling through the mountains in Montenegro and reveling in the astonishing atmosphere of Albania before finishing in Greece. This 'minimal assistance' rally challenge through some of the most spectacular scenery in Europe will let you experience these diverse cultures, try the wonderfully varied cuisine and meet some of the friendliest people in the world along the way.
A real challenge of self-reliance to you, your team and your vehicle this is not a journey for those with a nervous disposition.
What's The Magic Ingredient?
Too many events coddle the competitors swindling them out of the thrill and satisfaction of knowing they achieved the finish by their own efforts alone. We at the Travel Scientists will not mother you and rob you of your accomplishments being yours by holding your hand every step of the way.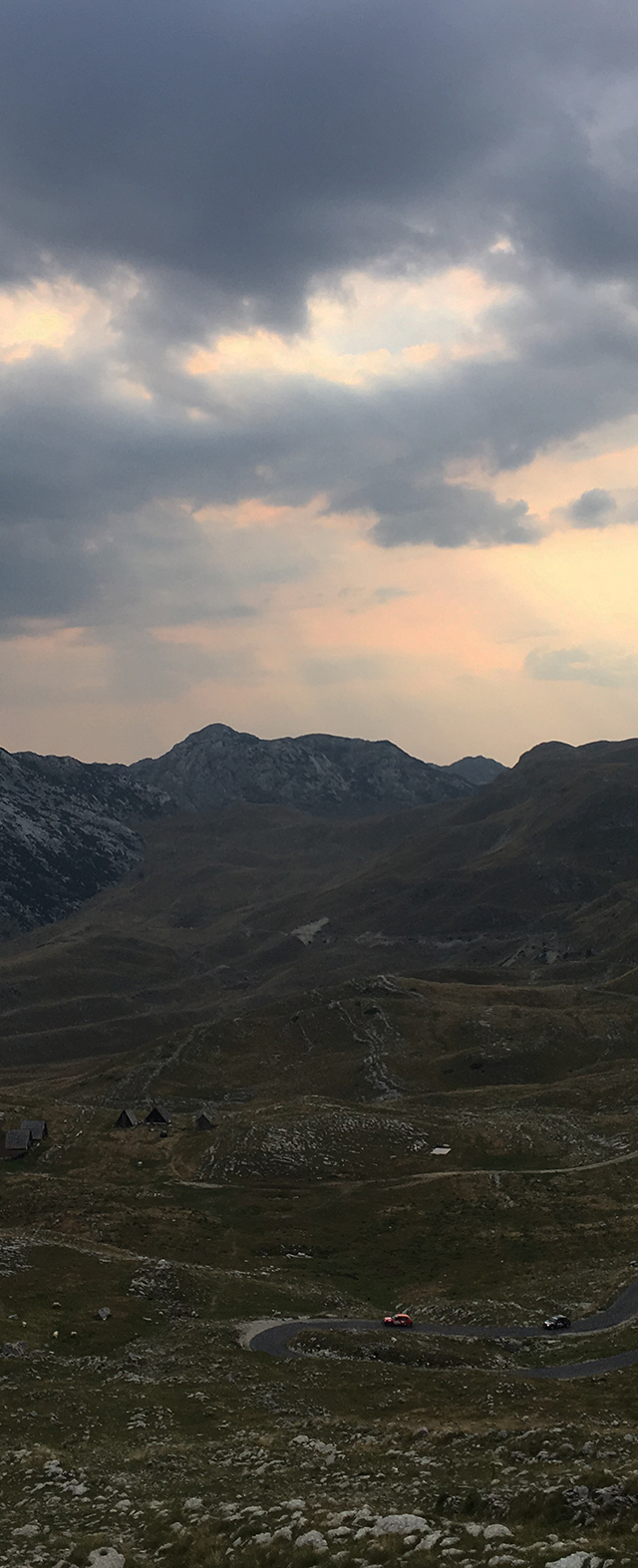 August 2019
02/08/2019 - 10/08/2019
The Route
Traveling long hard roads with almost certain encounters with unpredictable obstacles we at the Travel Scientists give you a route with daily start and finish points to follow, but we leave it up to you to find the fun you want to have along the way.
| Day | Km | Itinerary |
| --- | --- | --- |
| 1 | 240 | Sarajevo to Zabljak |
| 2 | 300 | Zabljak to Peja |
| 3 | 282 | Peja to Shkodër |
| 4 | 76 | Shkodër to Thethi |
| 5 | 181 | Thethi to Durrës |
| 6 | 118 | Durrës to Vlorë |
| 7 | 144 | Vlorë to Gjirokaster |
| 8 | 166 | Gjirokaster to Meteora |
| 9 | 215 | Meteora to Thessaloniki |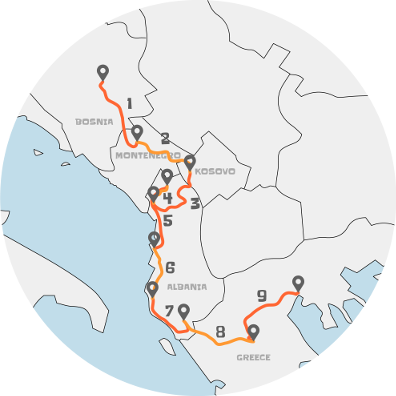 The Travel Scientists Goodie Bag
While we won't spoil your discoveries and adventures with complete supervision, we are still your bastion of calm during the whole trip and as such we have put together a fail safe package of services and support for you, to make your experience unforgettable.
Rally Preparation
We provide you with out stylish official rally equipment, can book your accommodations and share our expertise of the region.
Route Planning
The route has been carefully created and tested by the organizers. Special detailed maps for your availability.
Visas & Documents
We support you with visa and licensing issues and provide info about all needed paper work.
An Extensive Road Book
We supply you with our ultimate survival guide, helping you to navigate unknown streets & cultural customs.
Like-minded Nutters
We take pride in hosting a community atmosphere and encouraging wild partying and socialising.
Kick-off and Finish Parties
We provide you with the opportunity to celebrate your trip with your newly found friends. Twice!
Packages
We offer two different packages so as to tailor the experience to your requirements - be that a bare-bones approach with only the essentials provided or a leaning toward the more comfortable, luxury option which ensures that your accommodation will already have been taken care of long before you arrive.
Sign up before Jan 31, 2019 and get 10% off!
Basic
595 €/person
We provide you with the basics like rally gear, a roadbook and a social infrastructure on the way.
Learn more
Standard
945 €/person
We provide you with the important rally basics and additionally organize your accommodation.
Learn more
The Rest Is up to You!
With hundreds of miles of roads, tracks and obstacles between the start and finish we leave it up to you as to how you'll tackle them and where you'll find the most fun doing it.
Check our Financial Details page for more information on our great deals that will have you with us on the road to Thessaloniki in no time.