We interview Anne-Mette and Johnny about the Great Balkan Ride 2017.
At the end of the Great Balkan Ride, following our final dinner in Thessaloniki, we interviewed the teams about their experience of the event, and their thoughts on the Balkans generally. Today we bring you the thoughts of Anne-Mette and Johnny, who are Travel Scientist veterans. Their fun-loving and adventure seeking has livened up several of our tours across the globe, and on this event it was no different. They had to deal with more than their fair share of drama, but their fluffy pink dice were a memorable part of our crazy nights out! Here are their answers: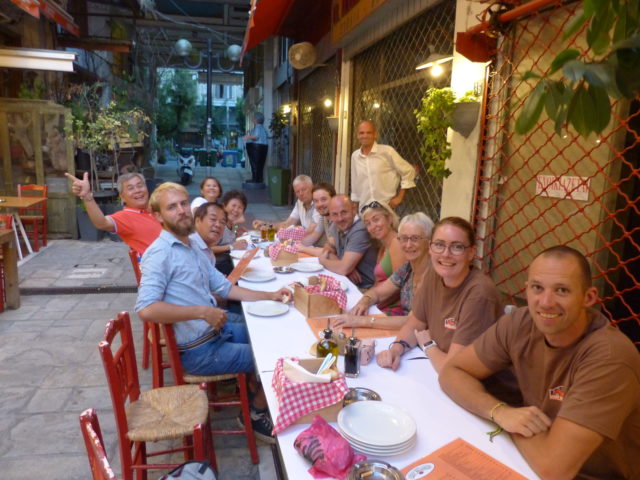 What did you expect and how did it surprise you?
Anne-Mette: We expected social life, we expected breakdowns, we expected adventure.
Johnny: And we expected the unexpected. That's basically what we are looking for: the unexpected. Things that you cannot imagine will happen to you and when it happens to you in the beginning you can't see how to solve it, but somehow… we manage!
A-M: The most unexpected thing is that — though I expected some sort of breakdowns, or some sort of problem with the car — I never expected to actually have to leave a car behind! That was the worst part, but then the best part was when we finally got reunited with the car. I feared we would never see "Lola" again… at least not the whole car!
What was your favourite place?
A-M: Montenegro. The scenery there is just fantastic.
J: For me it was the mountain road to Thethi [in Albania], even despite the breakdown. Because it was challenging, that's what I like.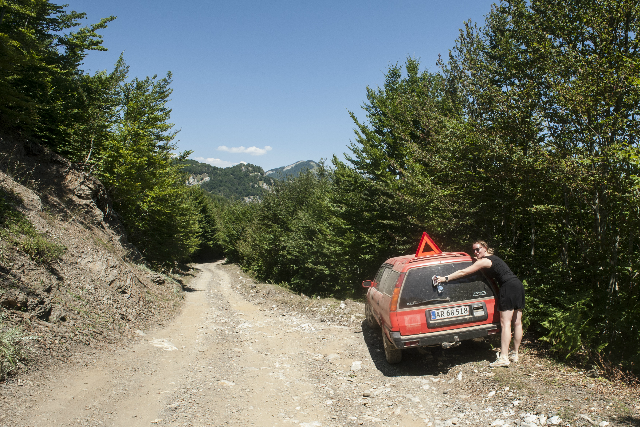 Favourite "Only in the Balkans" Experience?
A-M: Raki.
How much raki do you think you had on the tour?
A-M: A bit too much!
What was your opinion on Balkan food?
J: I normally don't have high expectation in most foreign countries, and in some restaurants we ate the service was not what we were used to. But in Thethi — that is real Balkan food in my opinion. The food there was great, and the service was great.
A-M: So many cheeses, and different ways to prepare vegetables.
J: When they can decide what you're going to eat, that's when you get the good stuff. When they just look at a menu yourself, you tend to just pick some of the boring things. That's why the best experience for me what at Thethi, where they chose the food for us.
A-M: Then again, the Greek food is excellent as well.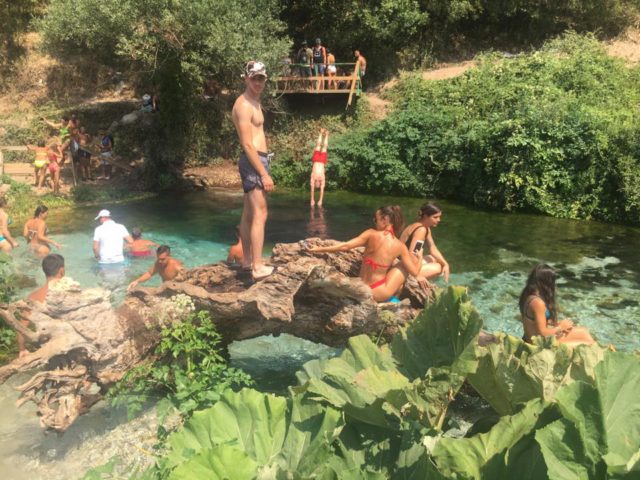 What Advice Would You Give to Next Year's Participants?
A-M: Bring a spare tire!
J: Come with an open mind, be prepared for everything. No matter what happens, take it with a smile.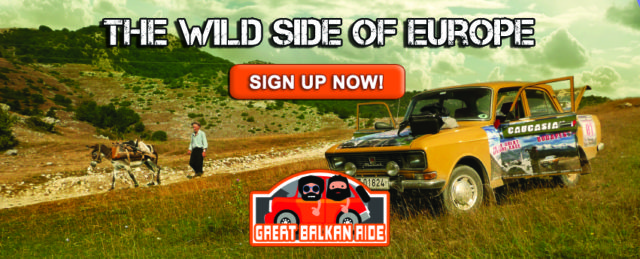 Are you crazy enough to come along for the ride? Then join us on
one of our next adventures
. Get a team together and let's see you at the starting line! If you want to join us in spirit, like us on
Facebook
or follow us on
Twitter
and
Instagram
to keep up with our latest antics.